How to get the most out of your wedding photos
By Charlie.
Although I am a documentary photographer who likes to capture your wedding day as it unfolds, I know that a lot of people still like to have group and family photographs. I try and make these as fun and relaxed as possible and I've written this post to try and help you get the best out of them.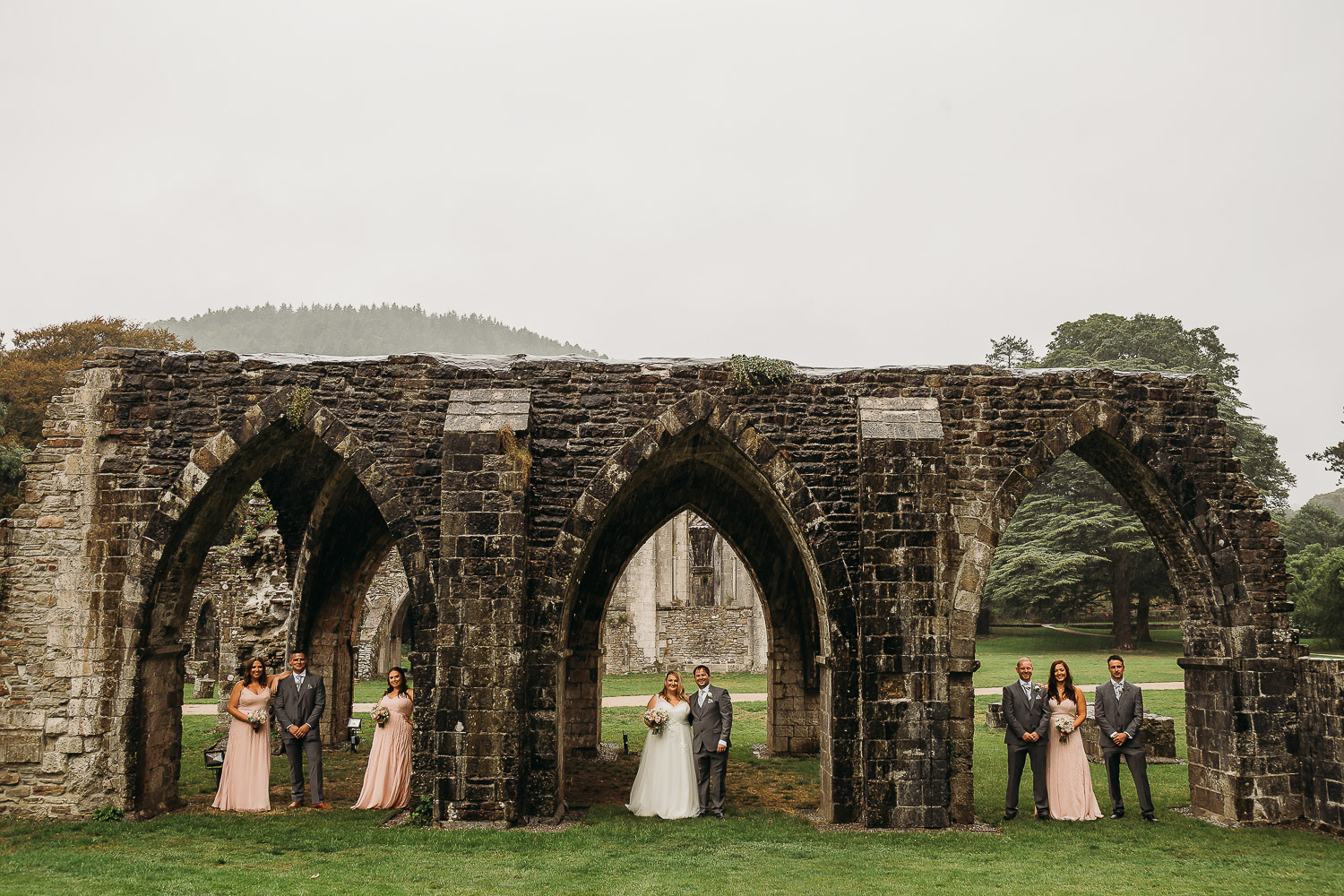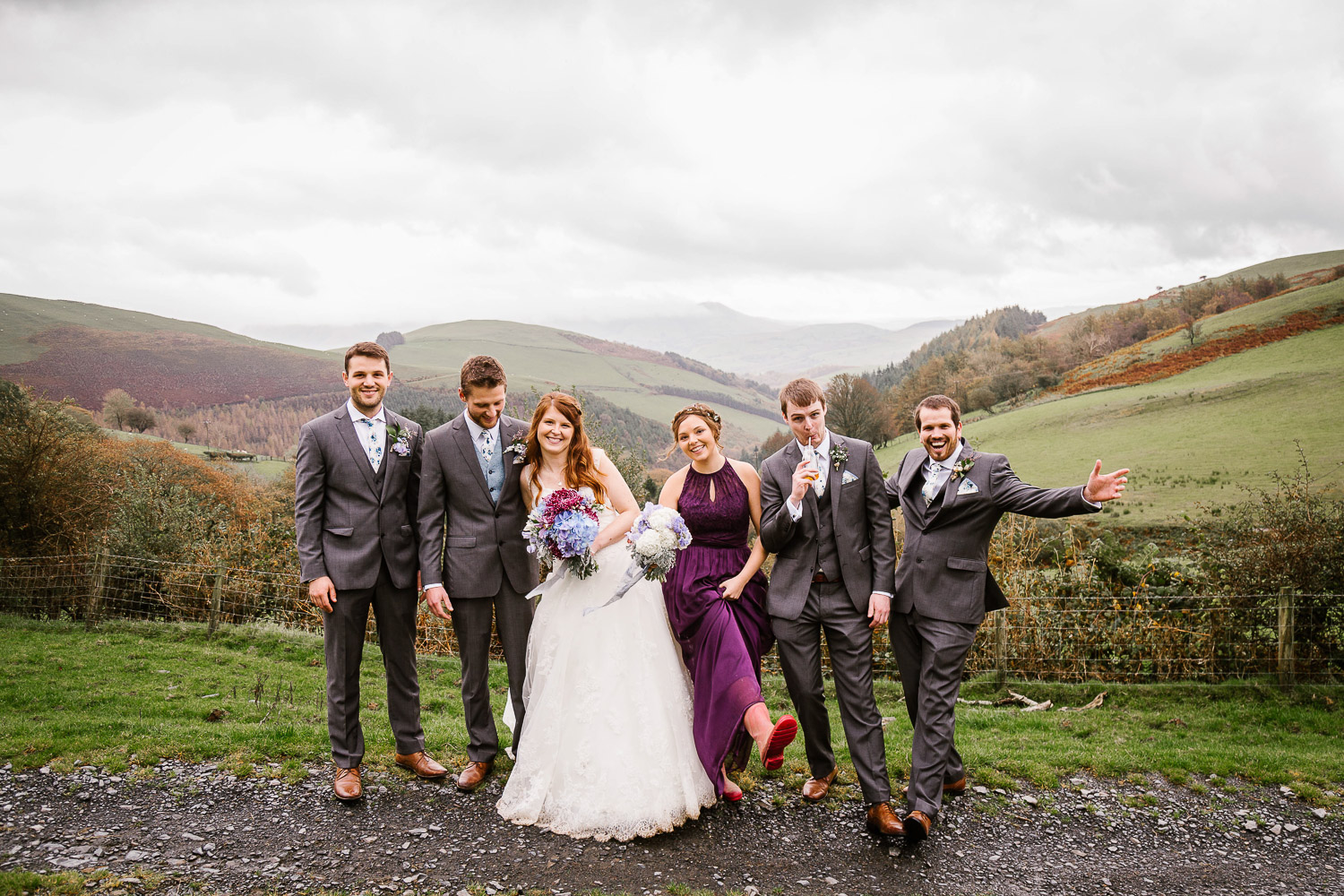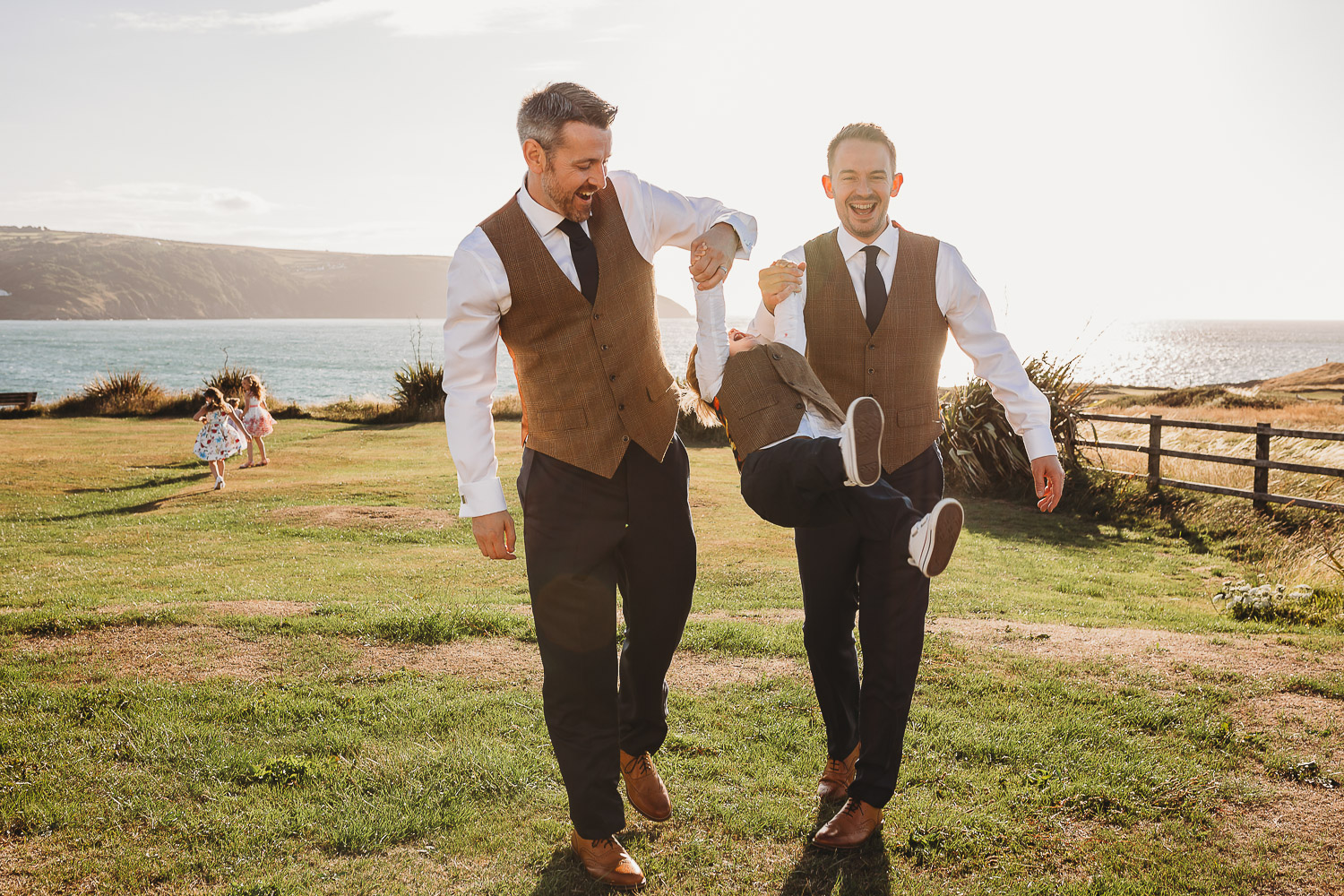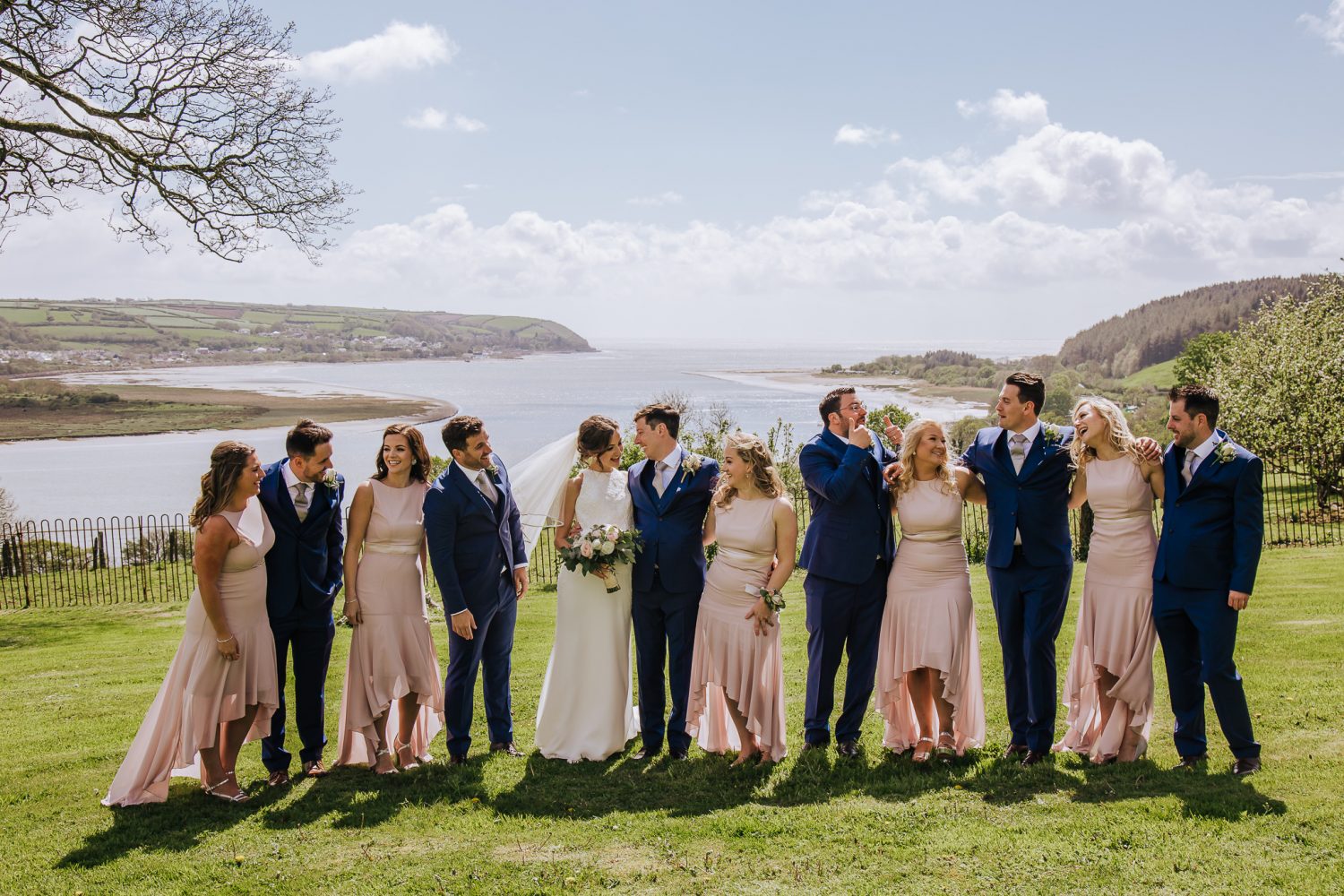 When it comes to writing your group shot list it is hard not to get carried away and end up with a list as long as your arm, this post is designed to help you think about what images you *really must have*. Posing for group shots is often the least favourite part of the day for most people so I do advise couples to keep it as short as possible so that you can get back to enjoying your day. I always aim to capture everybody candidly throughout the day but if you want to guarantee that everybody gets photographed then it's good to start with a large group photograph of all guests straight after the ceremony before people start wandering off to the bar or to get changed (it happens, often!).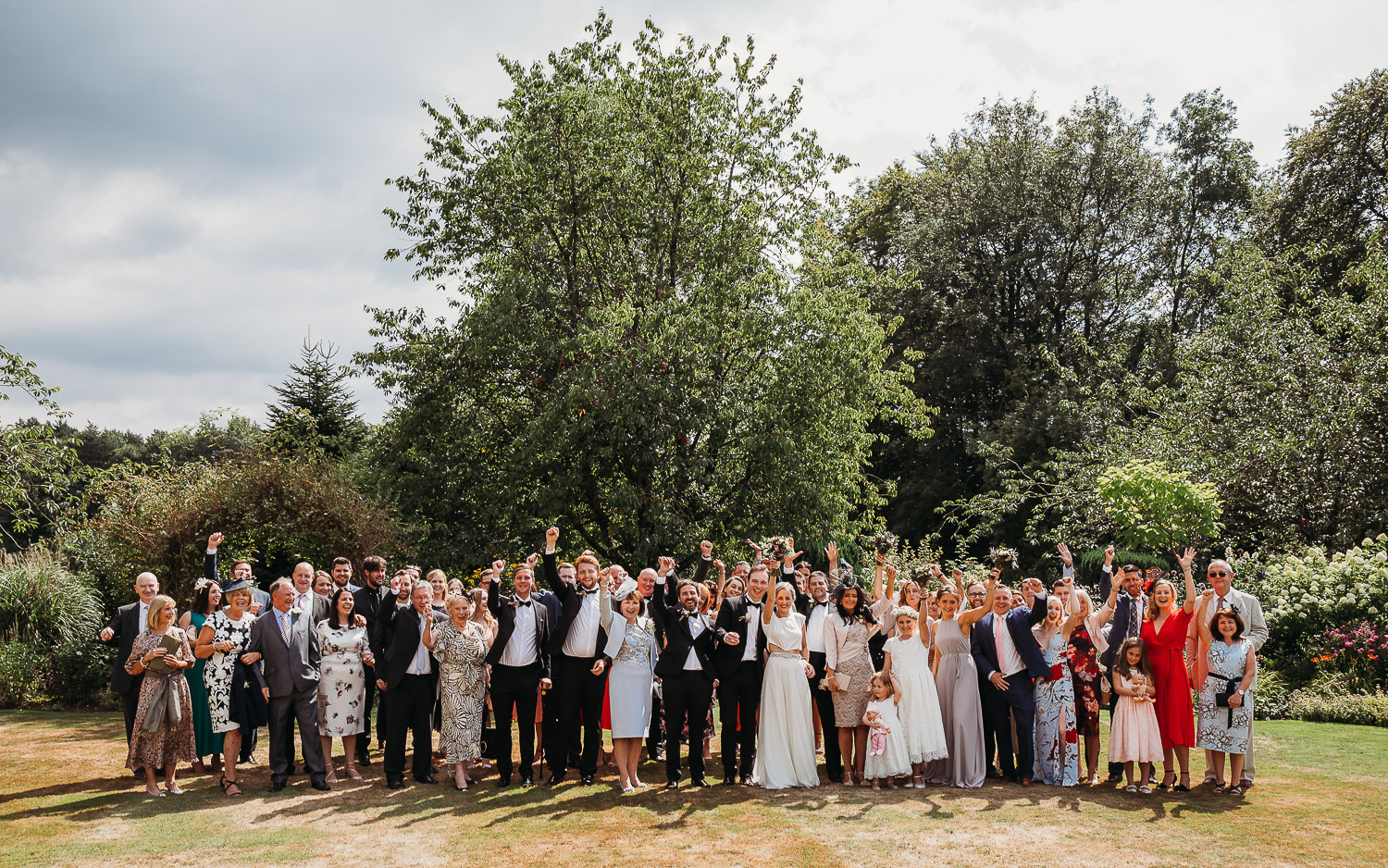 Things to consider
On average if you allow 2-5 minutes for gathering people for each group photograph you can see how it could easily get very time consuming. A list of 10 group shots could easily take the best part of an hour so if you do want that many then make sure you allow adequate time between the ceremony and dinner.
Here are a few of my top tips to helping this part of the day run smoothly:
Allow more time than you think you'll need, this part of the day always takes longer than people expect!
Nominate one of the wedding party or a family member to be the 'people gatherer'. Ideally this person will know most of the guests and have a loud voice!
Give this person a copy of the group shot list that you've given your photographer.
Start with the biggest group and let people fall away once they are no longer needed, rather than the other way around.
Do the group shots early, before too much alcohol has been consumed!
Ask yourself: "Will this photo end up on my wall?". If the answer is no, and you are only having it because you think you should, cross it off. It's your wedding day, do what makes you happy!
A typical group shot list would be something like this:-
All of your wedding guests
The couple with each extended family
The couple with each immediate family
Often these next few are the ones where we can get a bit creative and have some fun!
The wedding party
Person A with their wedding party
Person B with their wedding party
Some couples opt for certain friend shots e.g. with their best friends like Kelly and her best girls in the image below.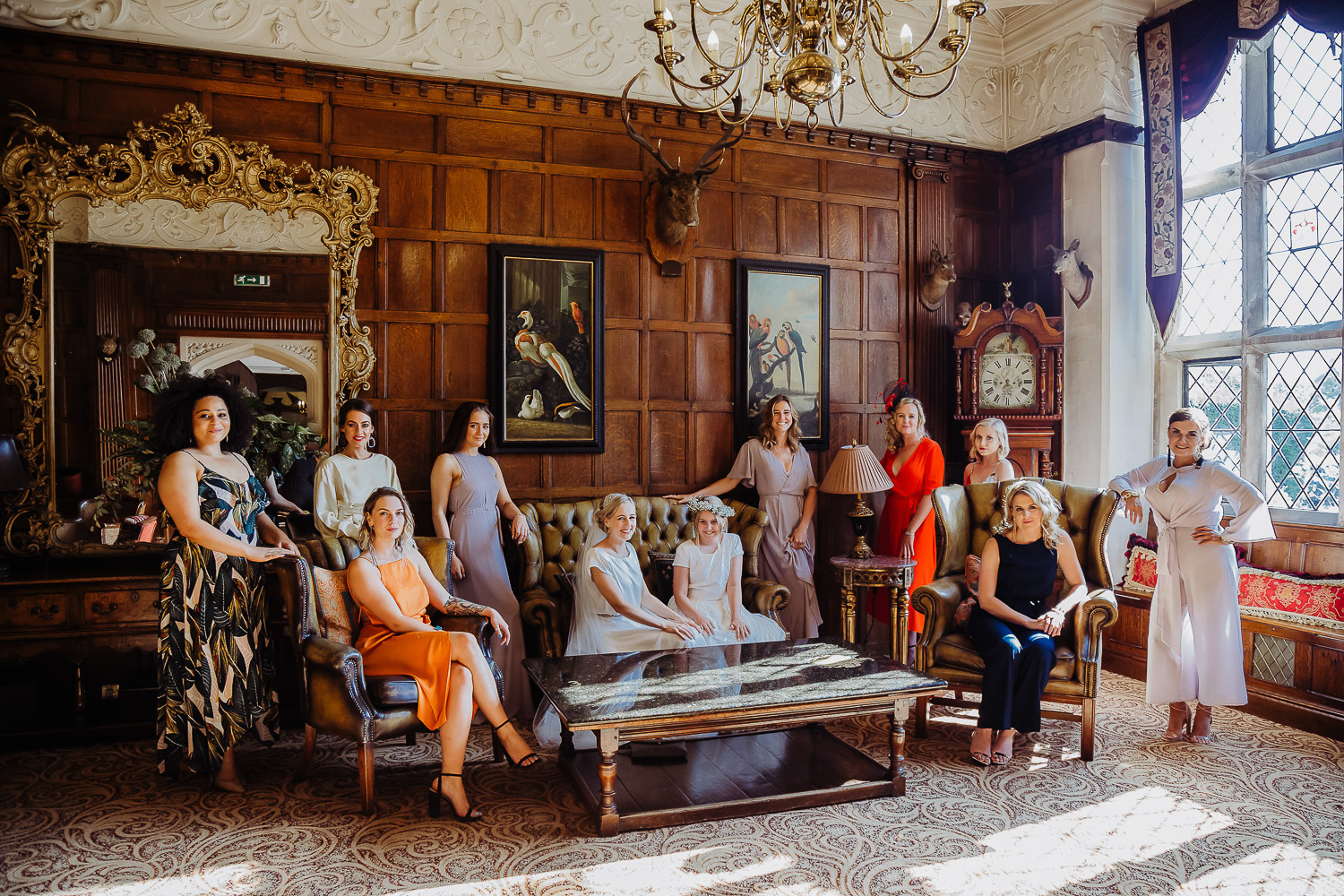 Something along those lines should only take around half an hour and then everyone can get back to having fun!
Let's talk the 'must have' shots…
If there is a particular shot you absolutely MUST have then please tell your photographer beforehand. But do remember that there is only so much your photographer can control. With that sentiment in mind, when the celebrant announces the first kiss please please please hold your first kiss for a few seconds! And maybe go in for a second, the guests love that!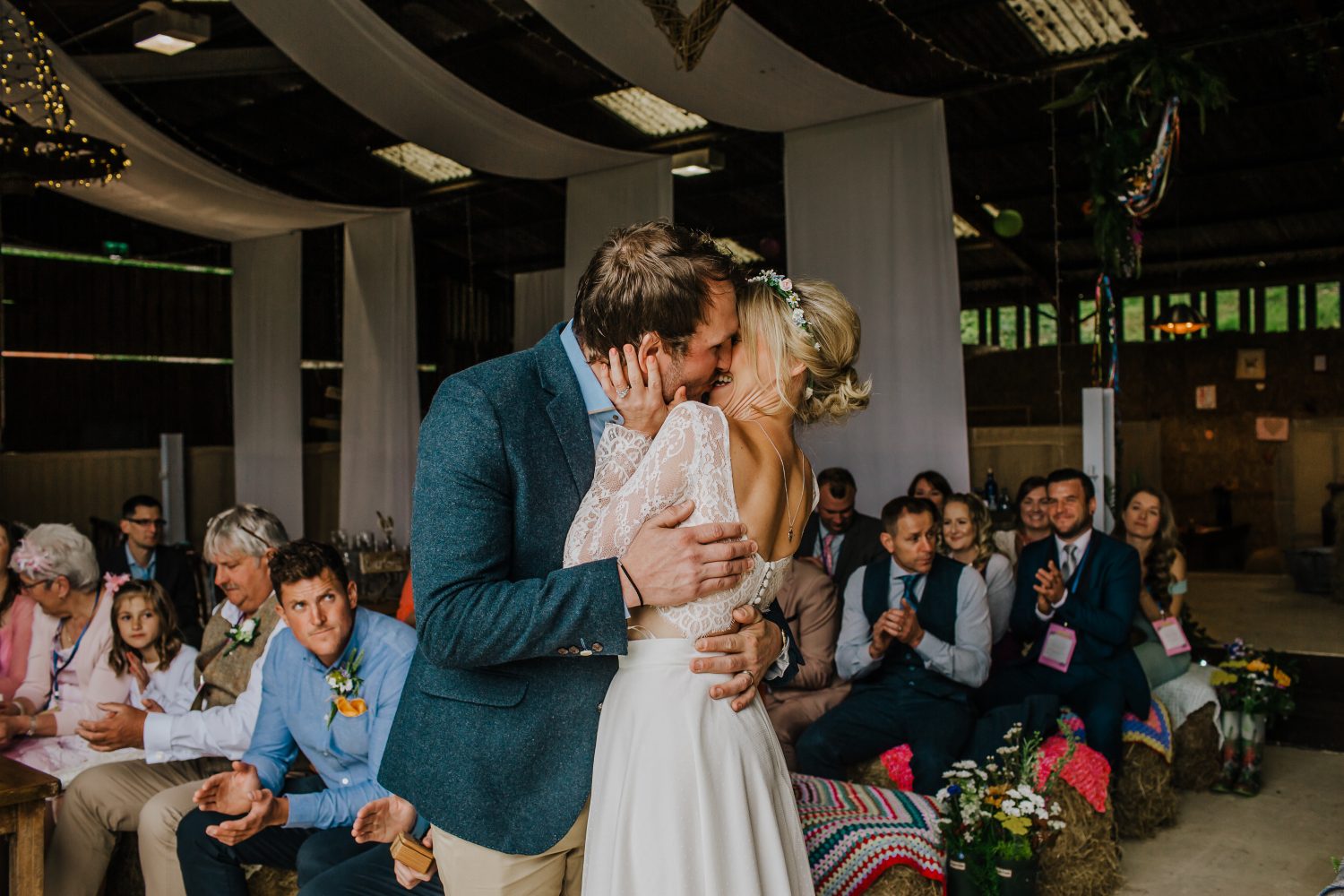 If you have booked me as your photographer (yay!) I do my utmost at every wedding to capture all the details, all of the 'big' moments (getting ready, exchanging the rings, the first kiss etc.) and all the little in between moments that make your day special.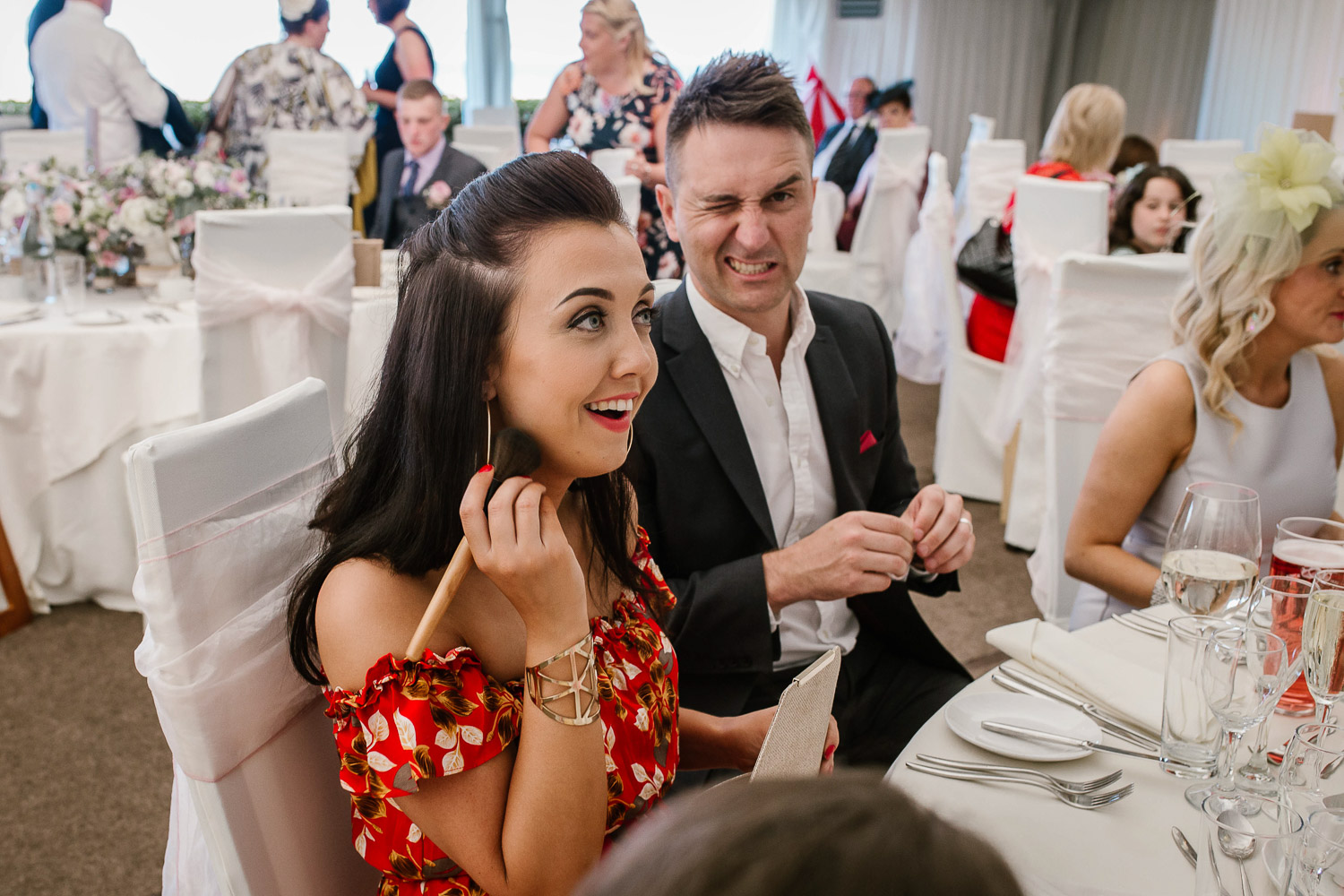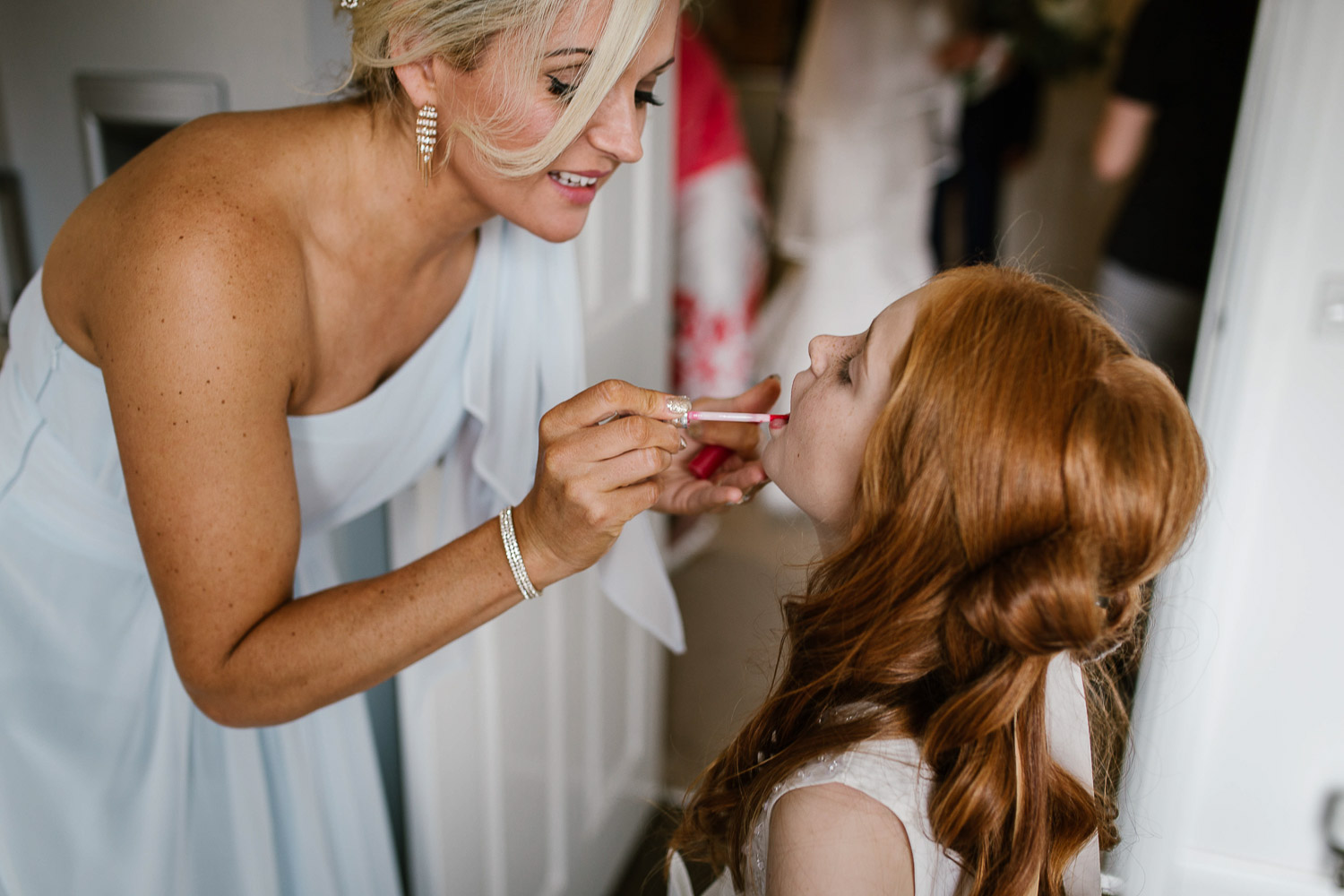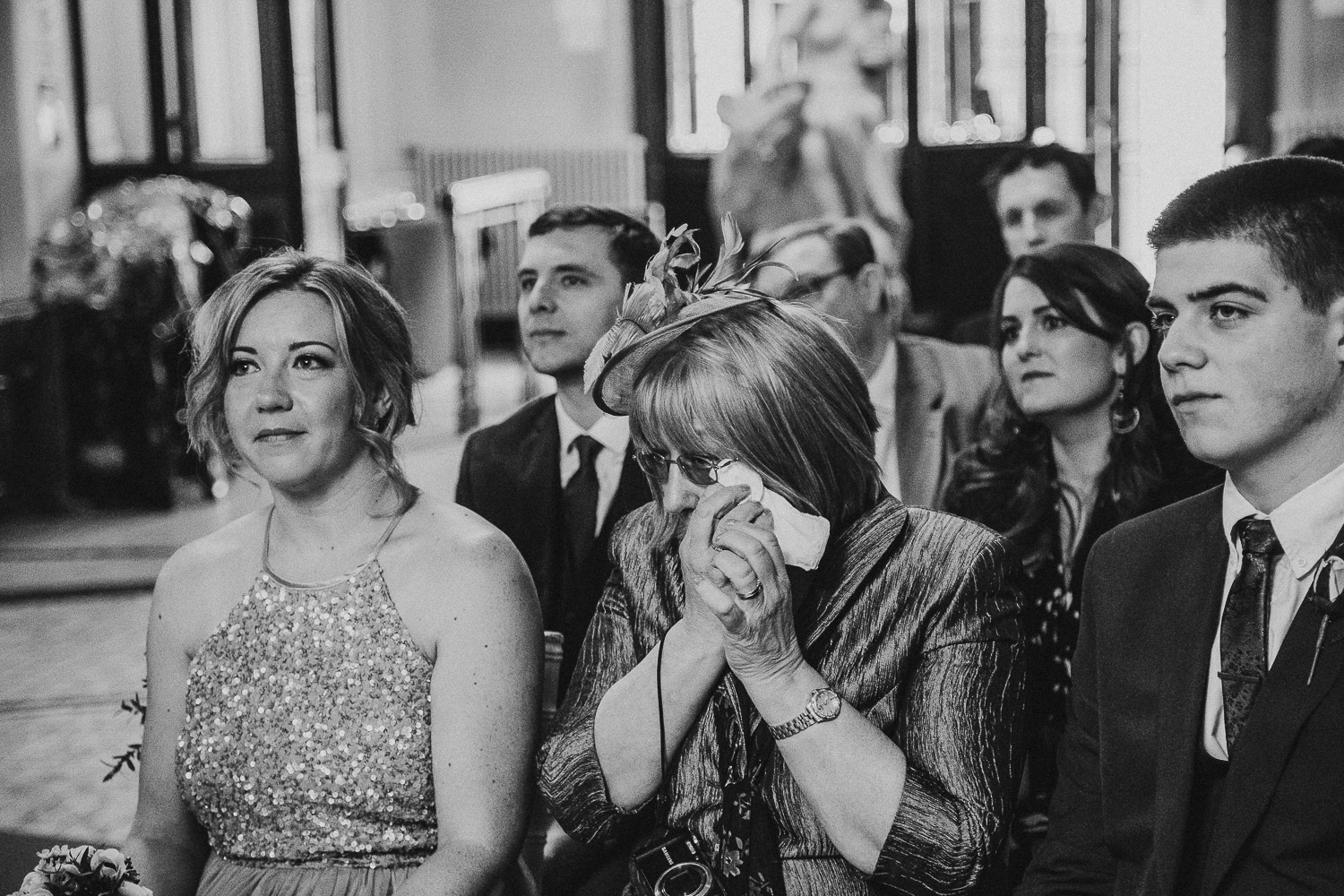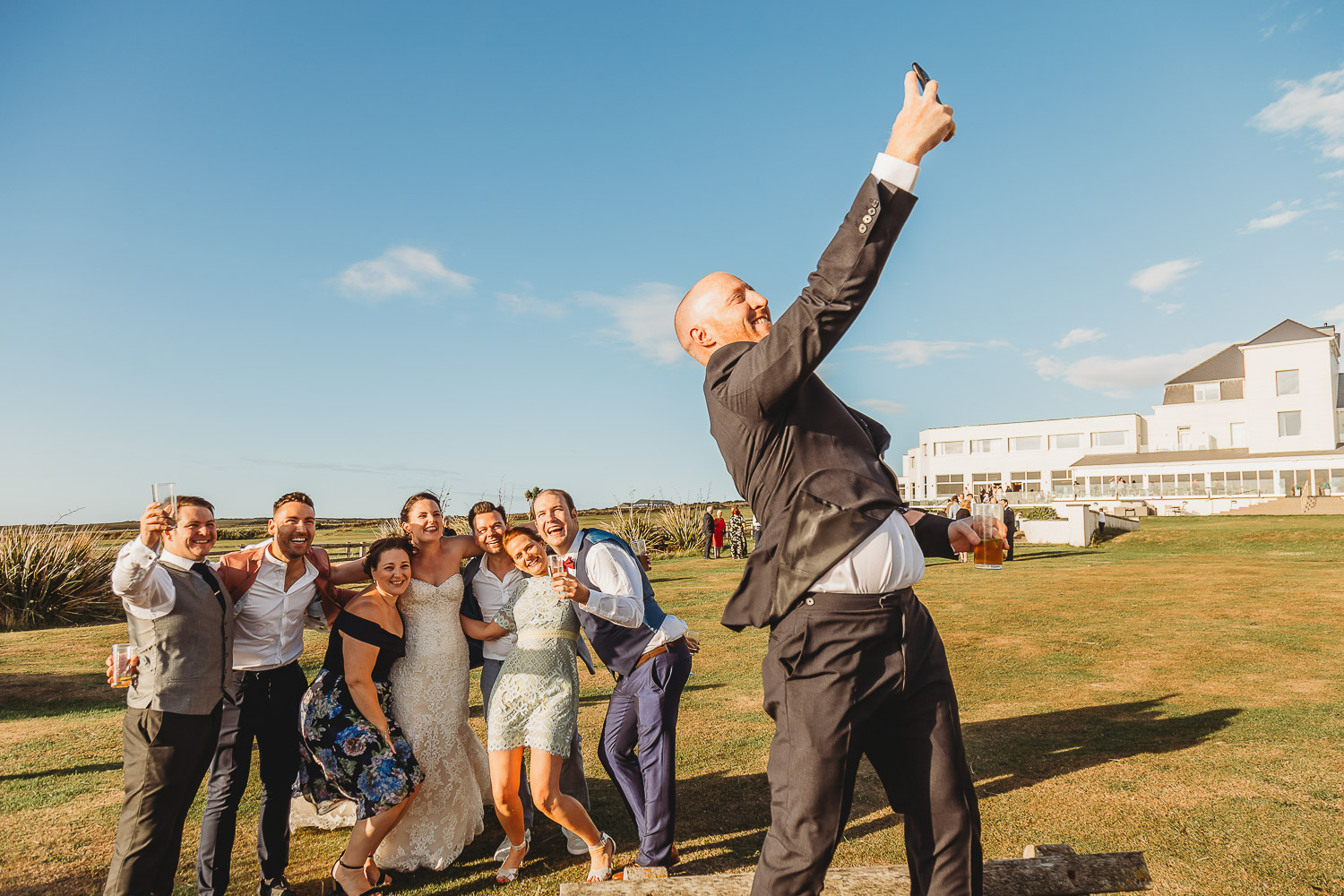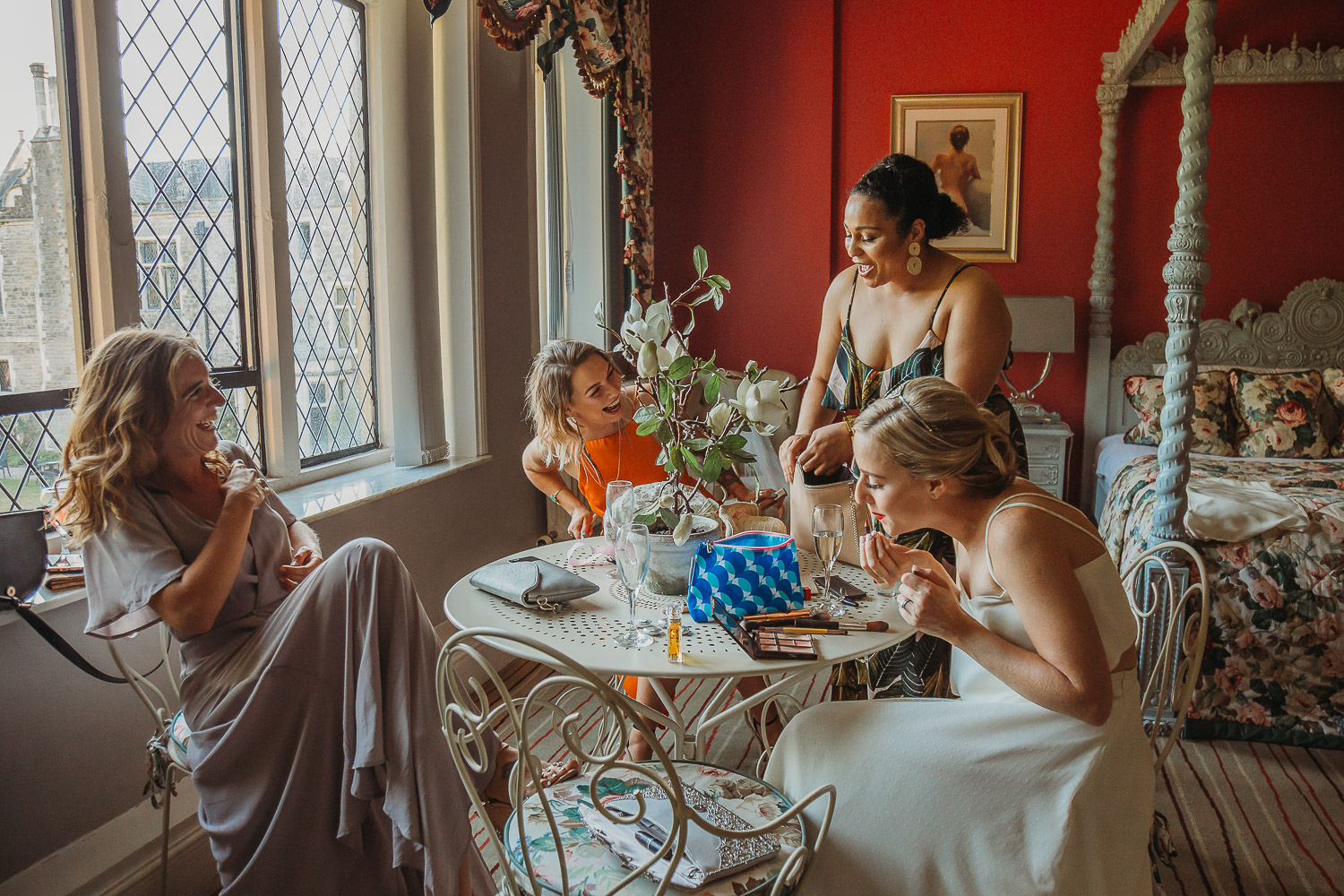 Although I mainly concentrate on capturing the moments as they happen naturally, I will also capture the little details you have carefully selected for your wedding. When it comes to things like cutting the cake I will usually take a photo of you when you are actually cutting it, rather than setting up a posed one. Real moments all the way! These moments often look even better in the wedding film if you have one.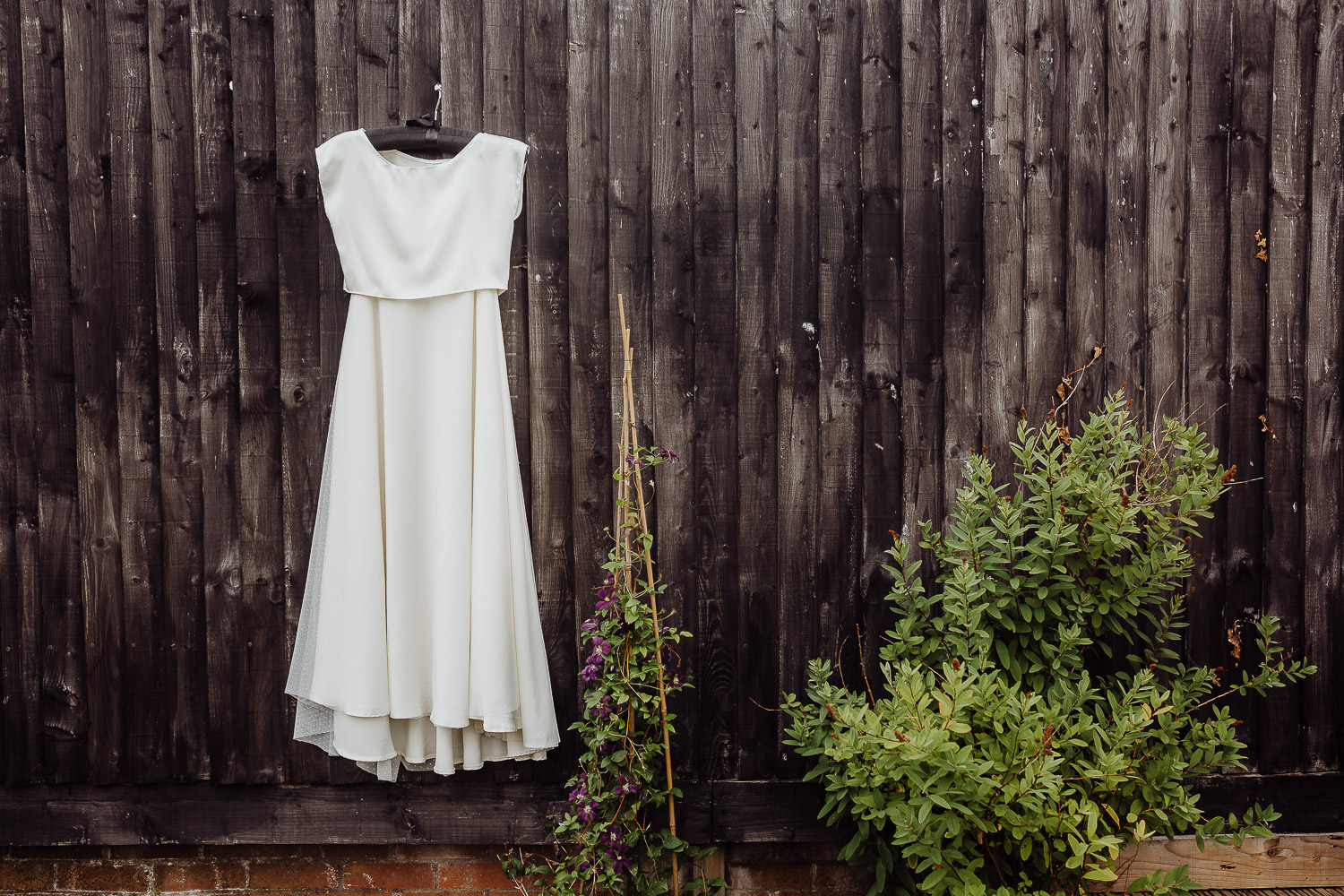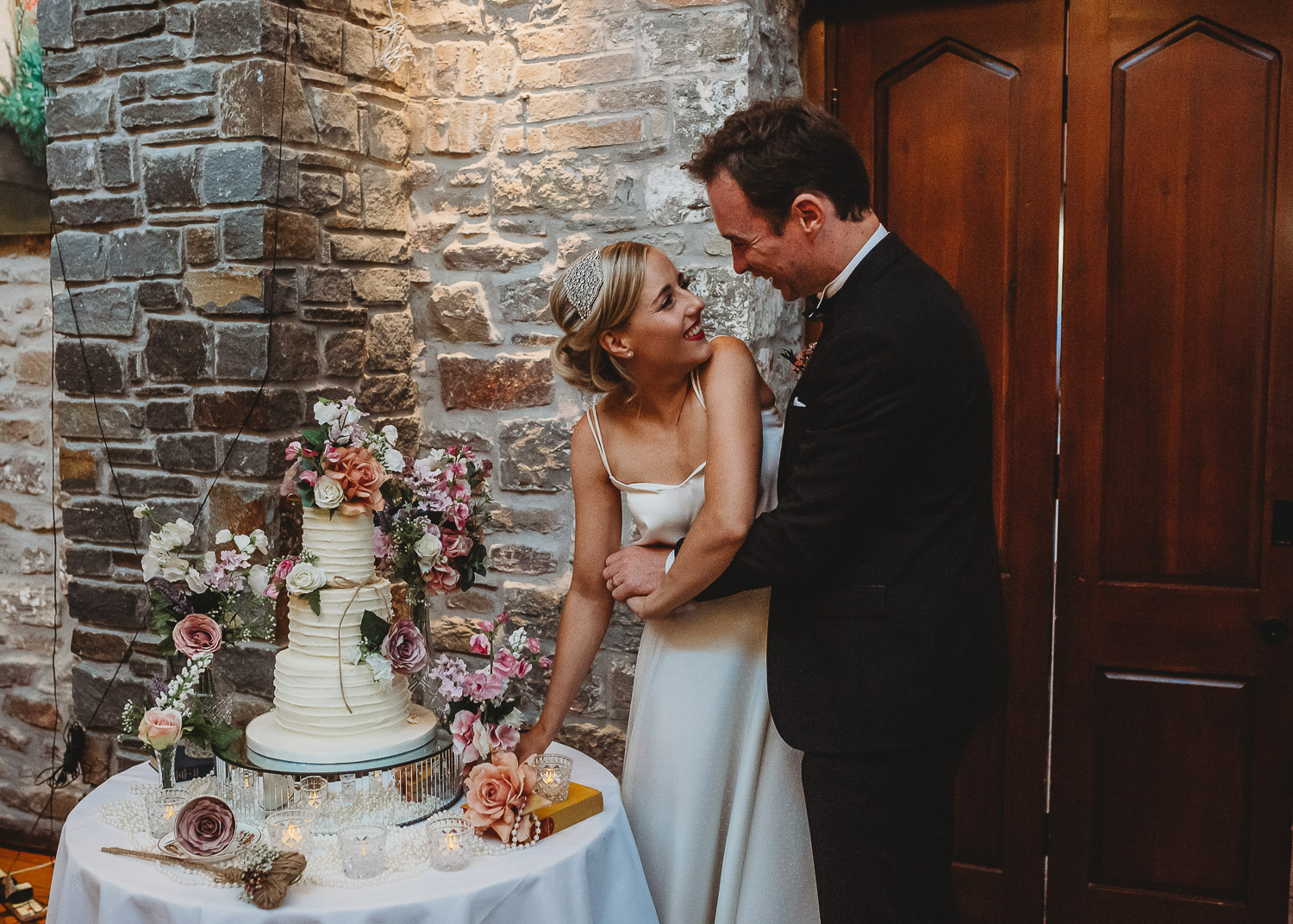 The Portraits…
Or as some of our couples like to call it, the best part of the day! Seriously! The wedding day can be overwhelming so it's nice to have a little breather and I will hang back and let you enjoy the "alone time" as it's often the only chance you'll get all day!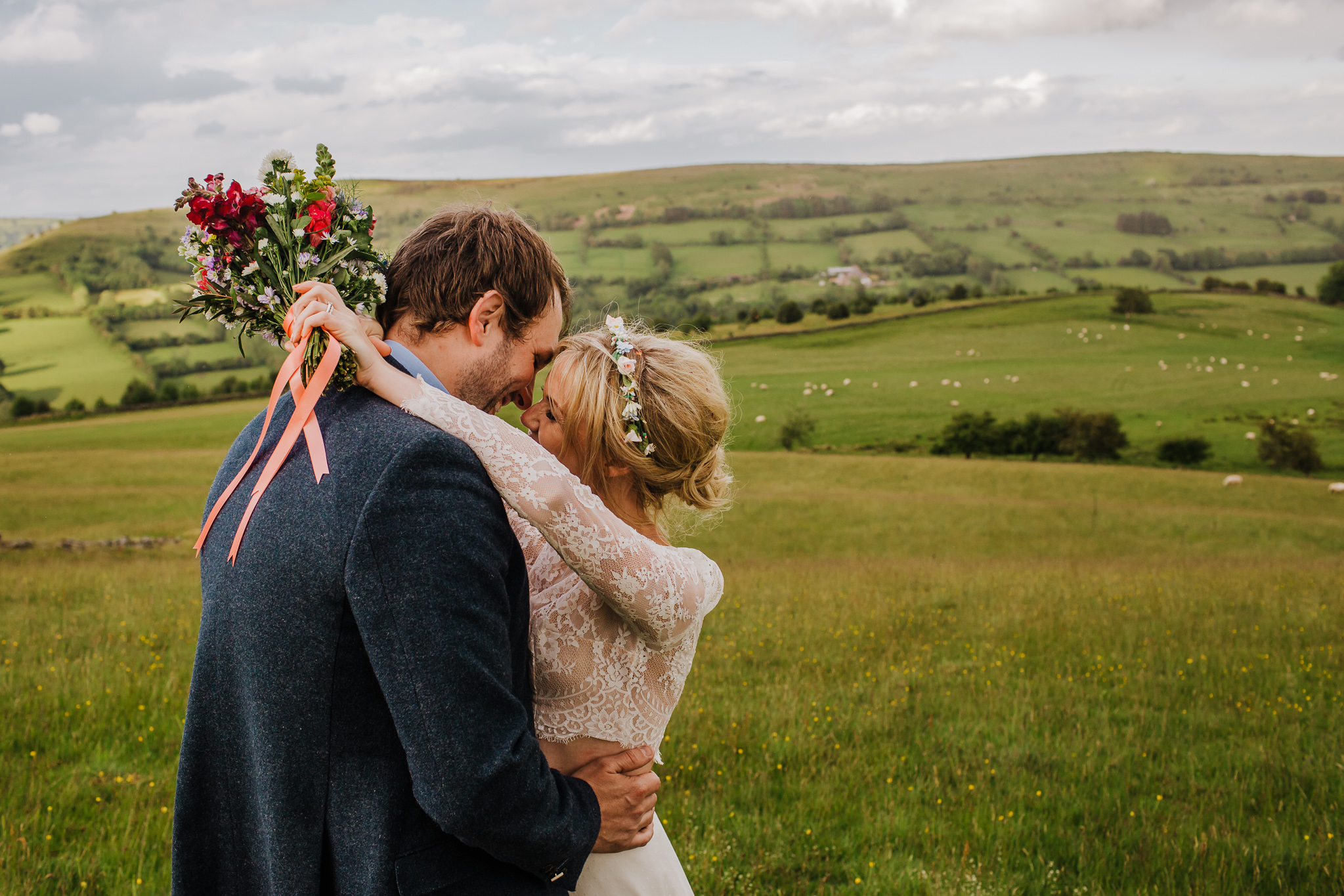 I will normally take you away for around 10-20 minutes after your group shots are done, and if we get a gorgeous sunset I will whip you back outside for 10 minutes in the evening for what will likely be the favourite images from the day! These images don't have to take long and I don't spend a lot of time posing you, just stand back and let you say "We did it!".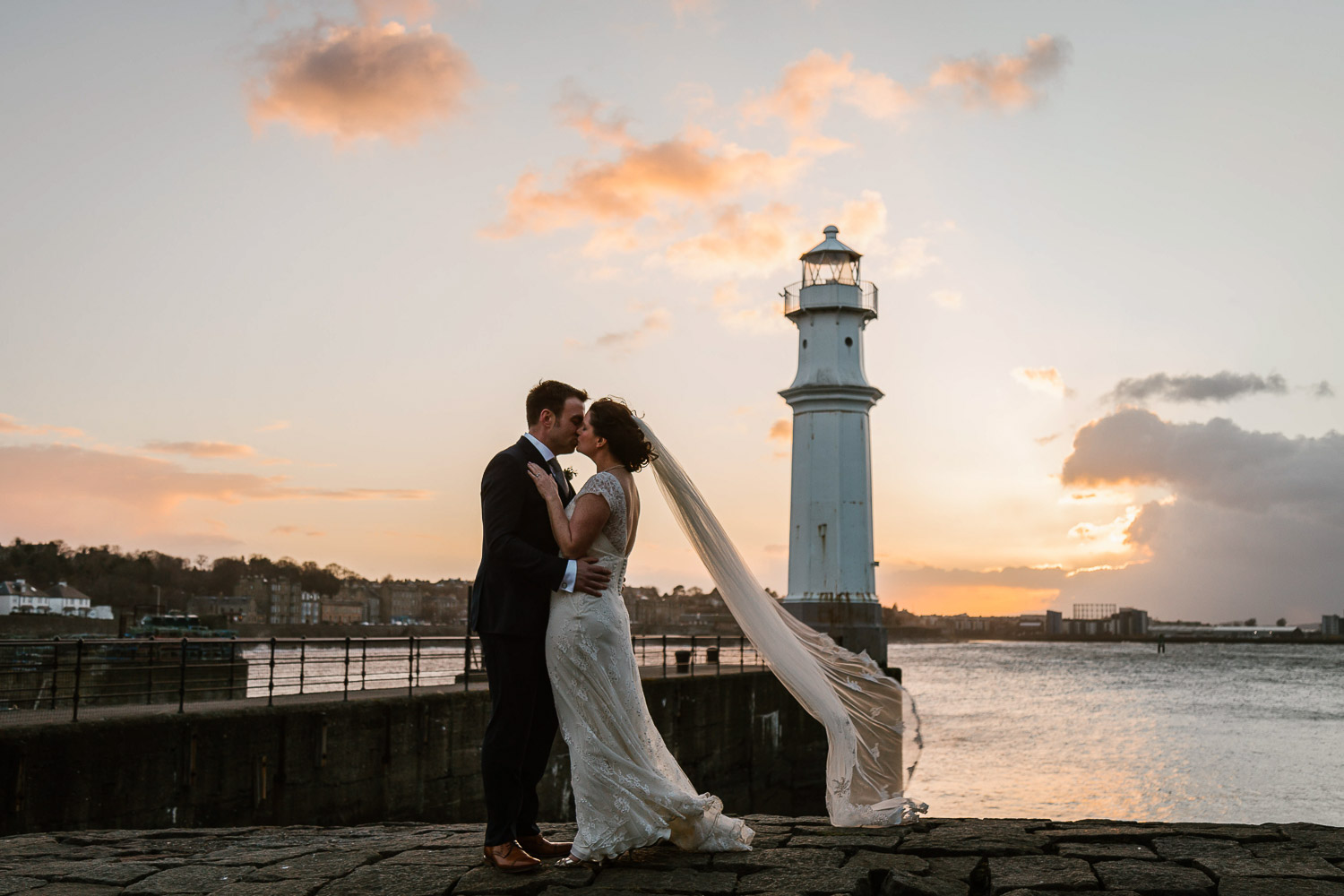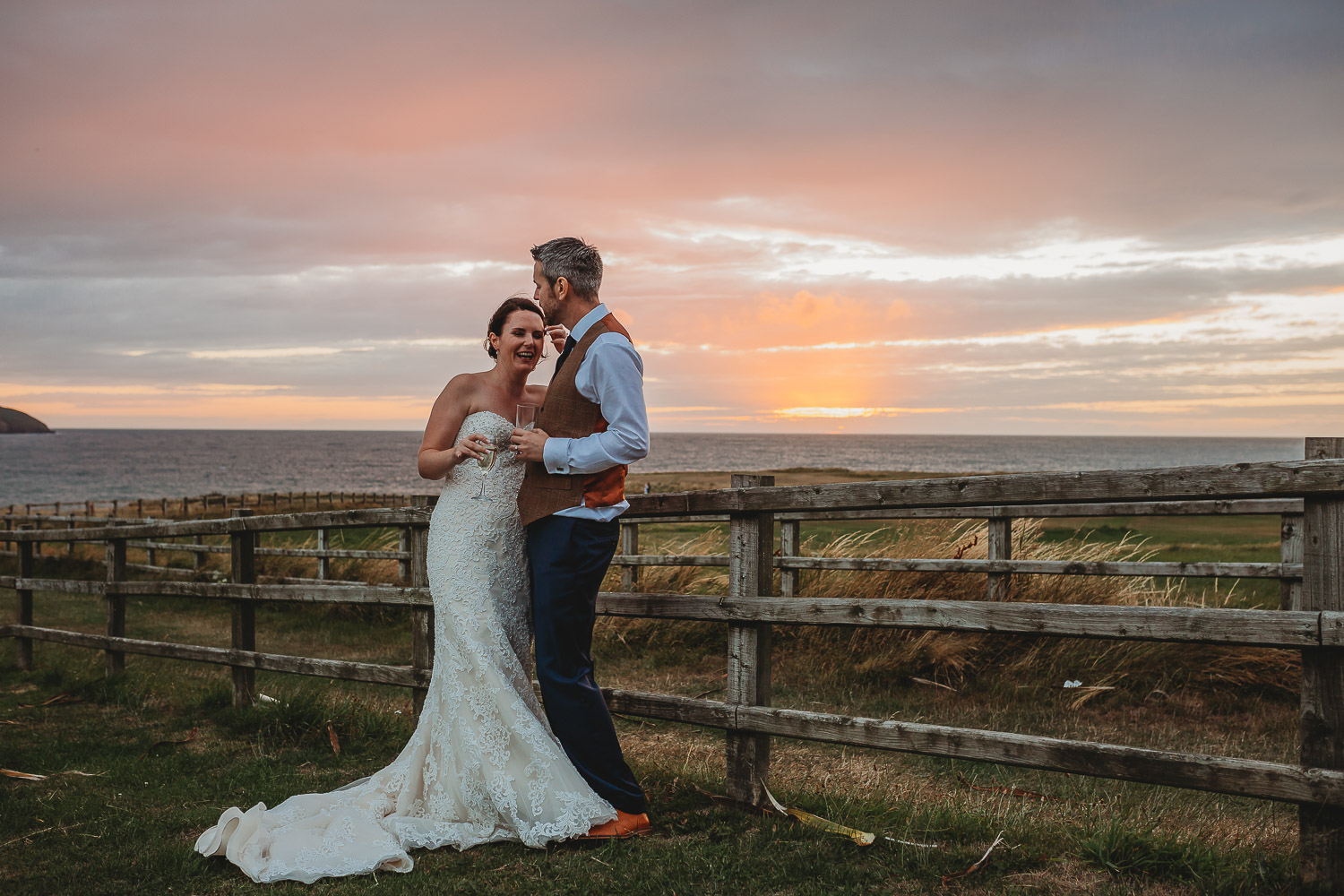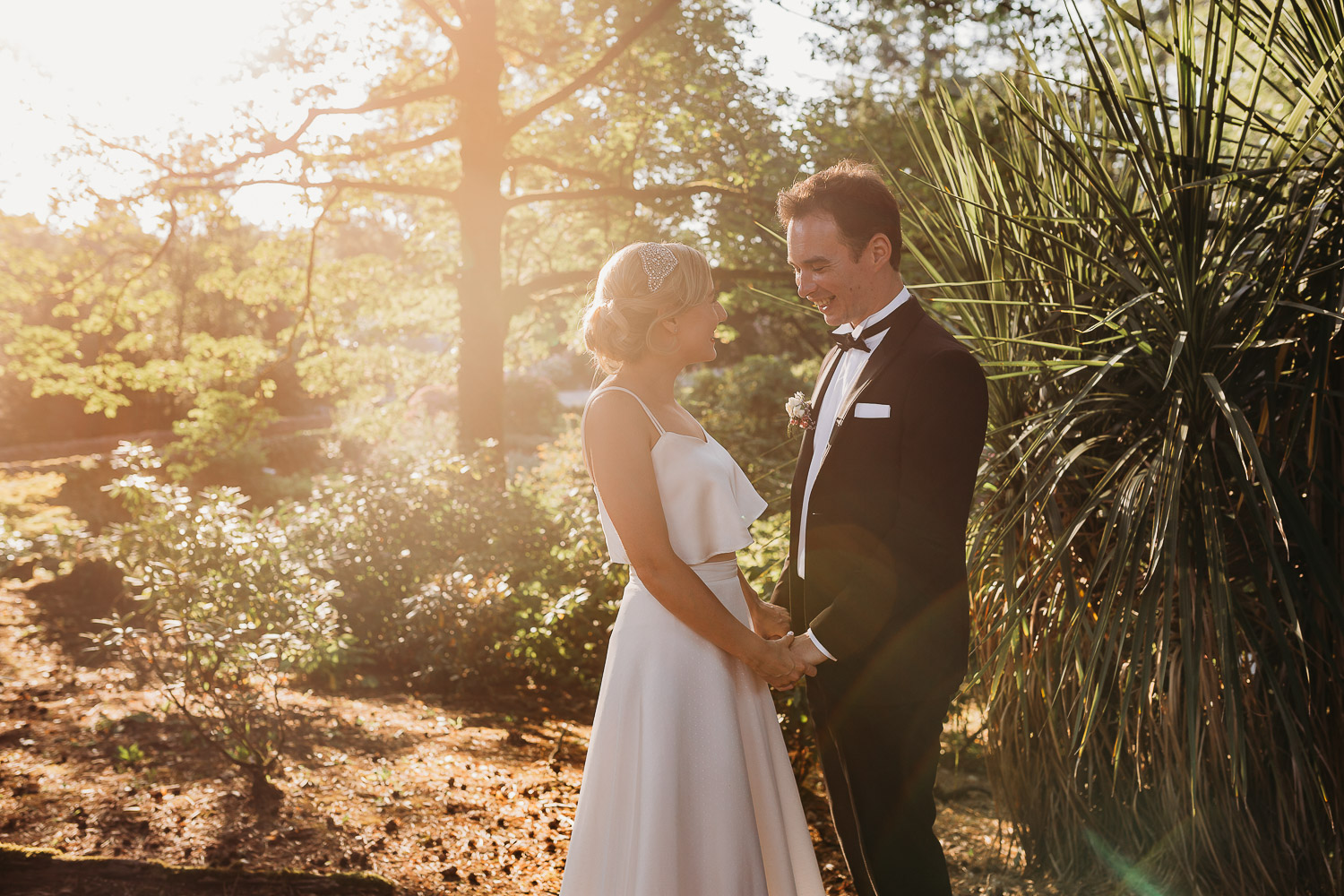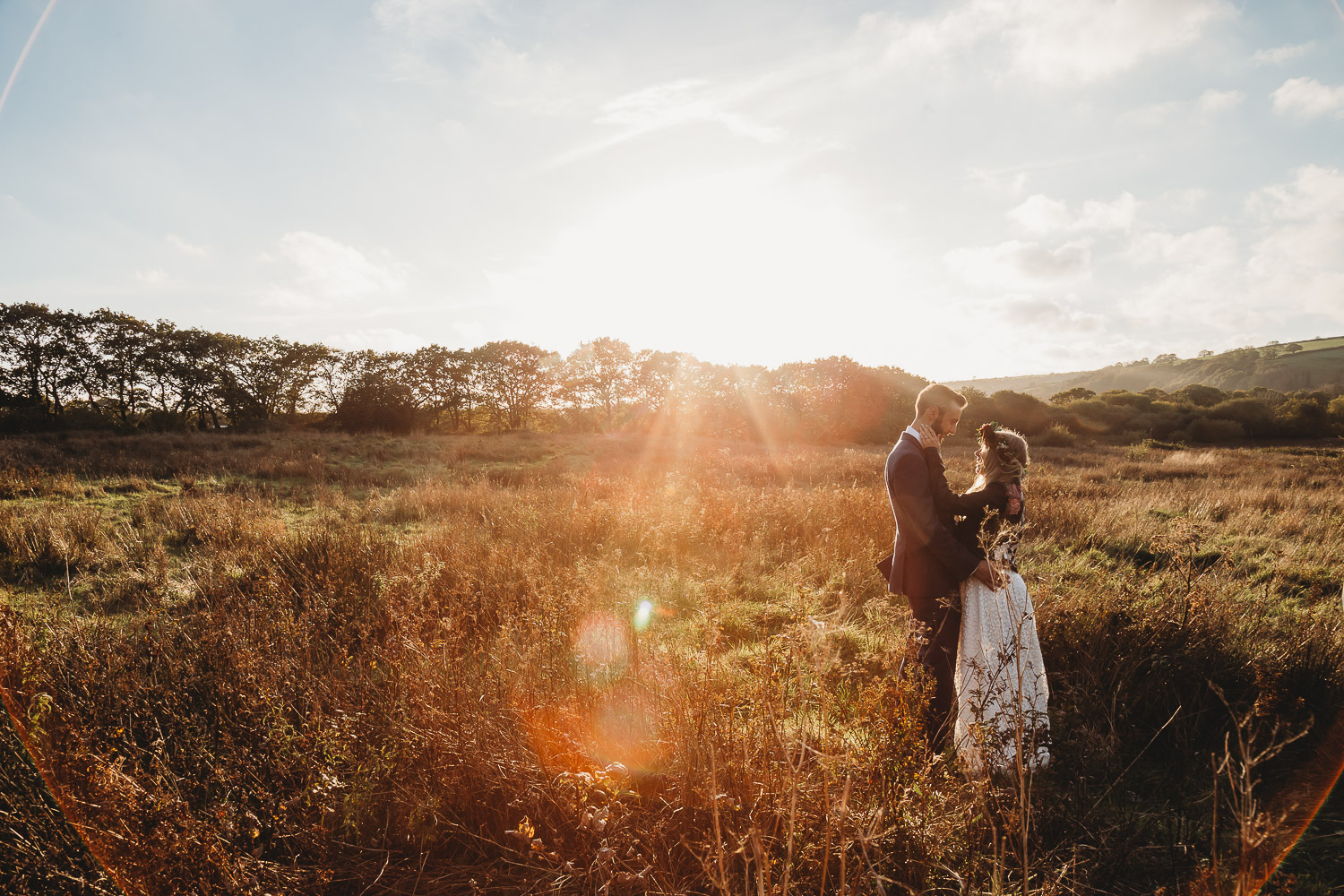 I hope you find this useful when it comes to planning your shot list for the day, if you need a hand planning your shot list feel free to give me a shout! Meanwhile, Hannah has written a helpful post discussing why you should consider having a wedding video, she'd love you to have a read!
Charlie x