Kirsty and John got married at the fabulous Cliff Hotel & Spa in Cardigan. The venue itself is situated on the cliff above Poppit Sands, with stunning views and lots of light coming in to the ceremony room, the setting was perfect. Kirsty and John chose to visit Mwnt Church for their couple portraits. When we pulled up to the car park the rain was absolutely battering the cars, Kirsty said we'd give it 15 minutes so we sat in the car and had a giggle, very randomly listening to Crazy Frog on the radio (who remembers that?! I bet it's now stuck in your head!). Within 5 minutes the rain had stopped and the sun came out and it was as if it had never happened!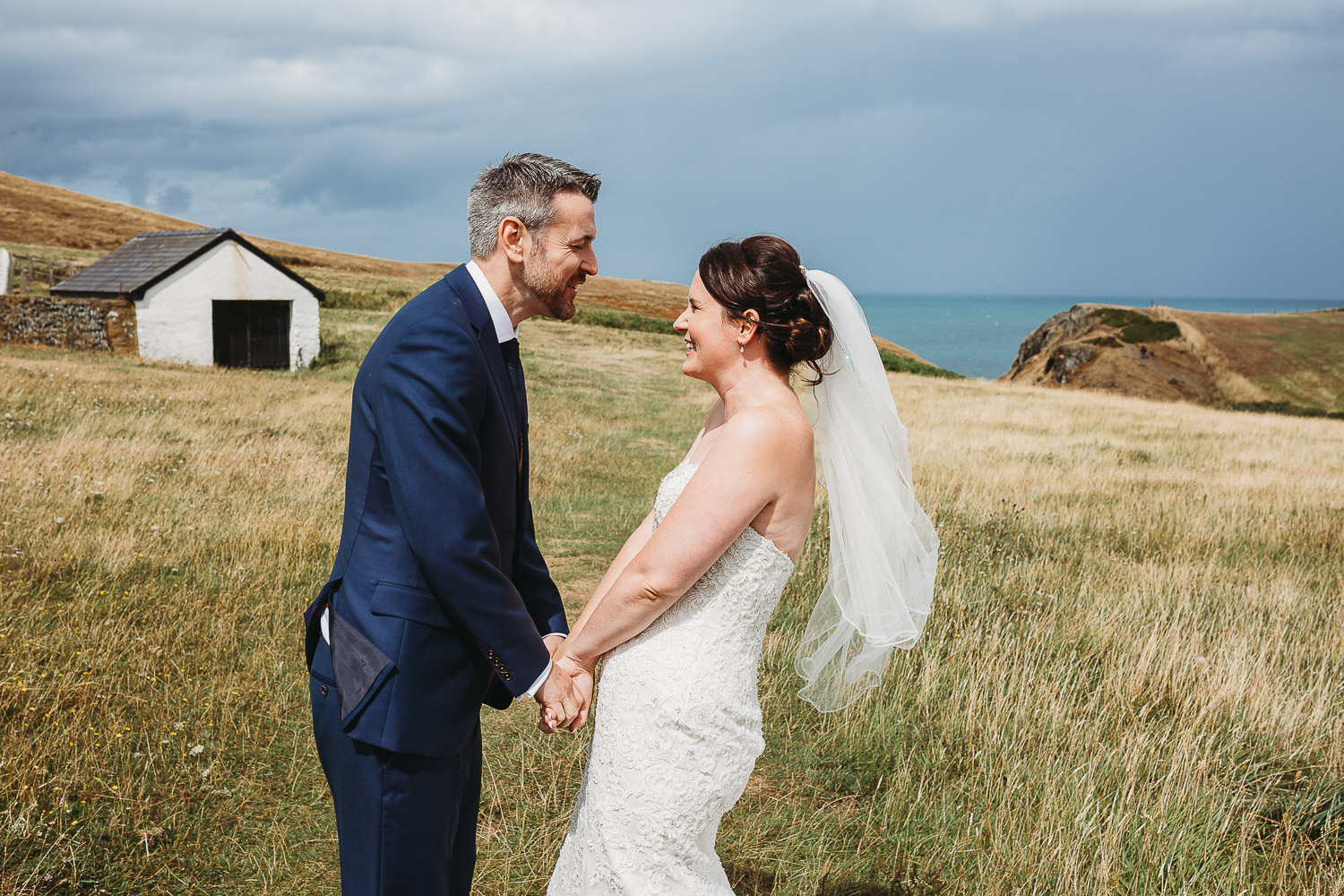 The whole day was so relaxed and lots of fun, people had travelled from all over the UK to make a weekend of it in West Wales and the amount of love shown to the couple was phenomenal. I spent the next day with Kirsty and John and their other guests at Fforest Pizza Tipi and would definitely recommend. Below is the slideshow of some of the favourite images from the day, enjoy!
If you'd like to book me to photograph your wedding day, or to find out more information: Get in touch!