Kelsey and Andy's Fforest wedding was the last wedding of our 2018 summer season and talk about going out with a bang! We couldn't have hoped for a more amazing day. Kelsey is one of the loveliest people we've ever met, she and Andy are clearly made for each other and neither could stop smiling all day long. The couple had a beautiful, heartfelt humanist ceremony in the quarry at Fforest Farm and everybody celebrated with a shot before the couple walked back up the aisle to 'herbs with meaning' instead of confetti.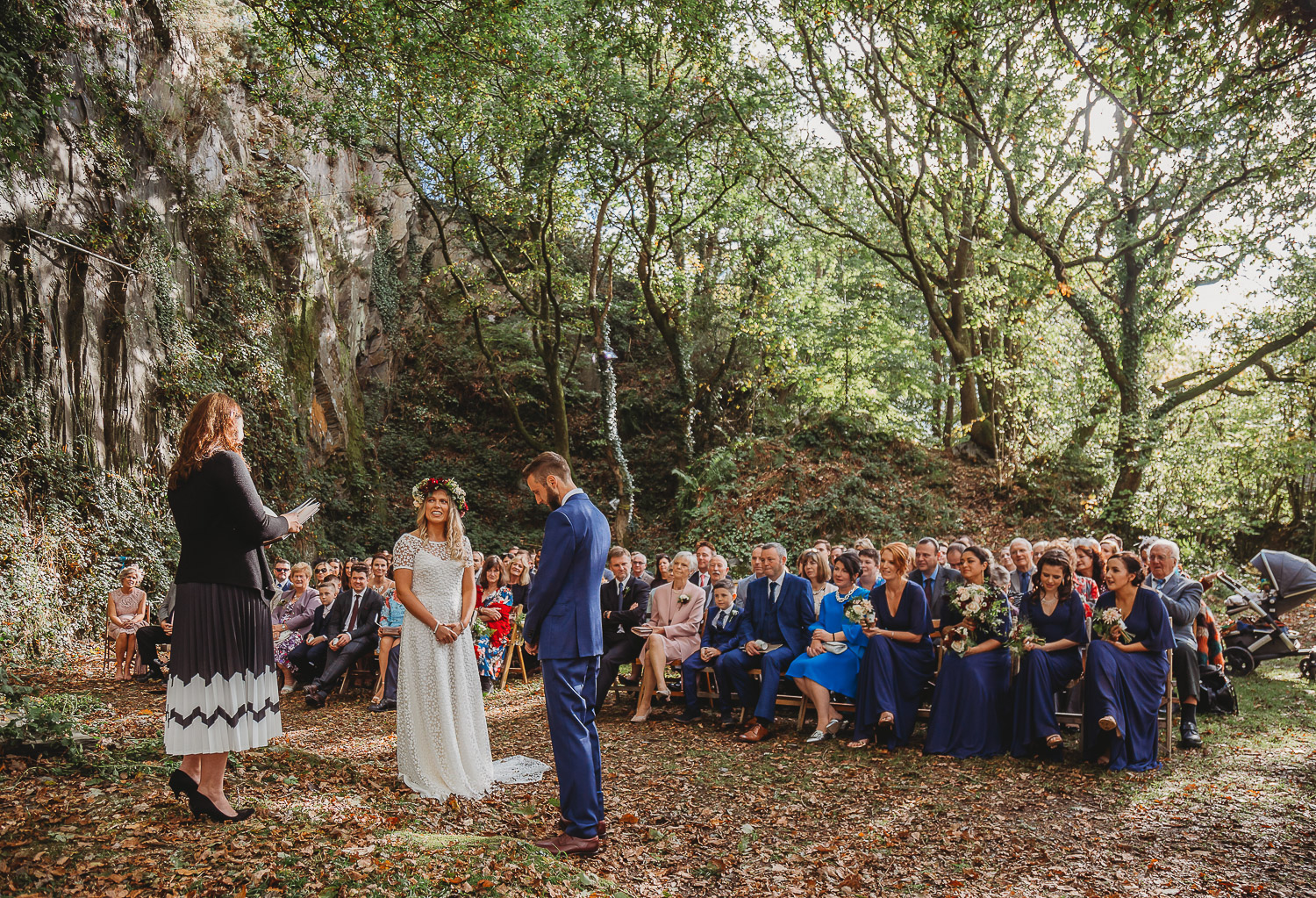 They made some incredible vendor choices! Fforest was a dream-come-true venue, Kelsey looked stunning in her E&W Couture dress from Rachel Burgess in Penarth, topped off with a stunning crown by The Woodland Farm. //Side note: we aren't just photographers and videographers, we are now experts at pinning in floral crowns, that baby didn't budge!!// Kelsey later added a gorgeous bespoke Mermaid Effect jacket and Doc Martens which completed the look. Andy looked very handsome in his Hugo Boss suit and the band Revolverlites had the dance floor packed right from the start. The atmosphere was incredible.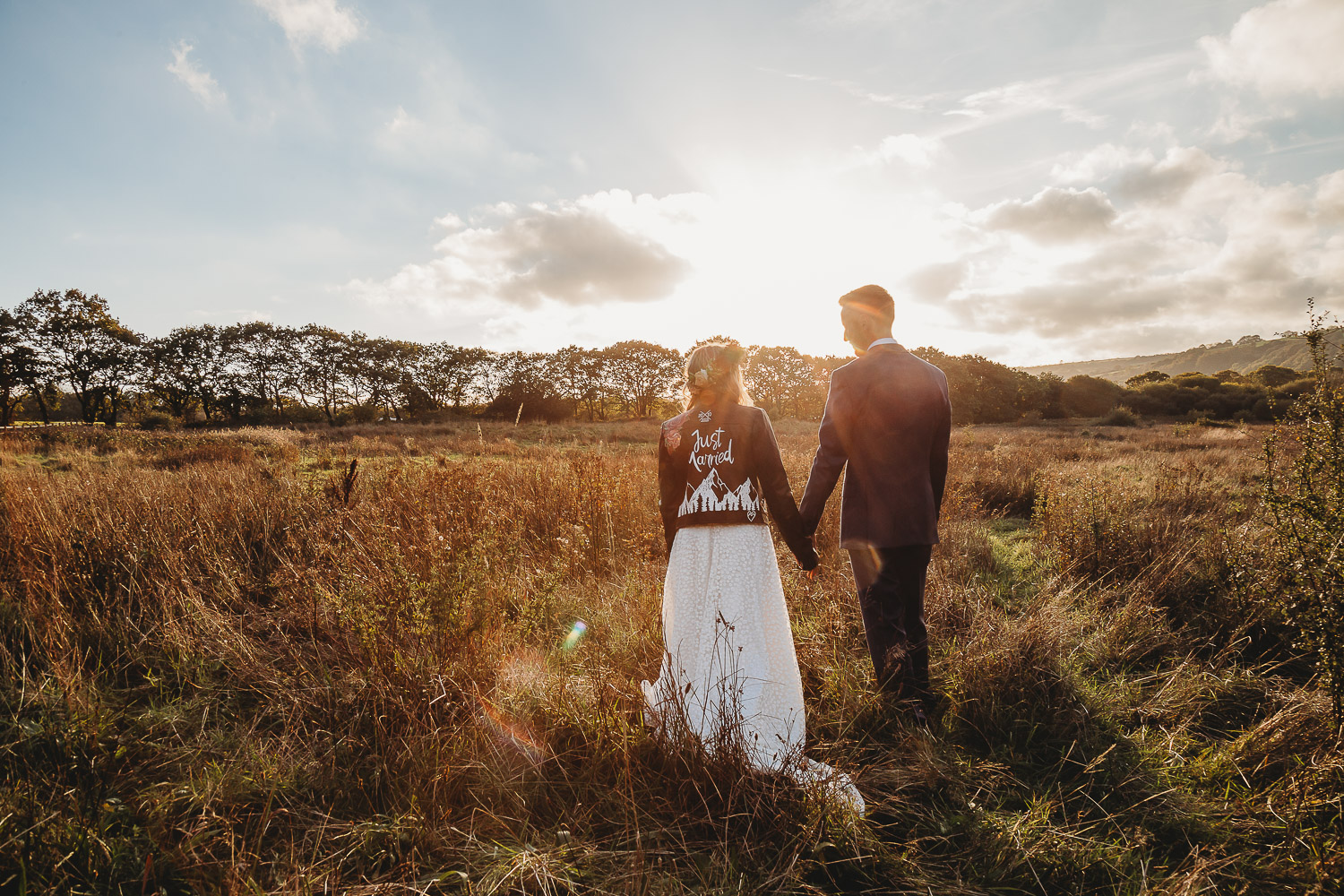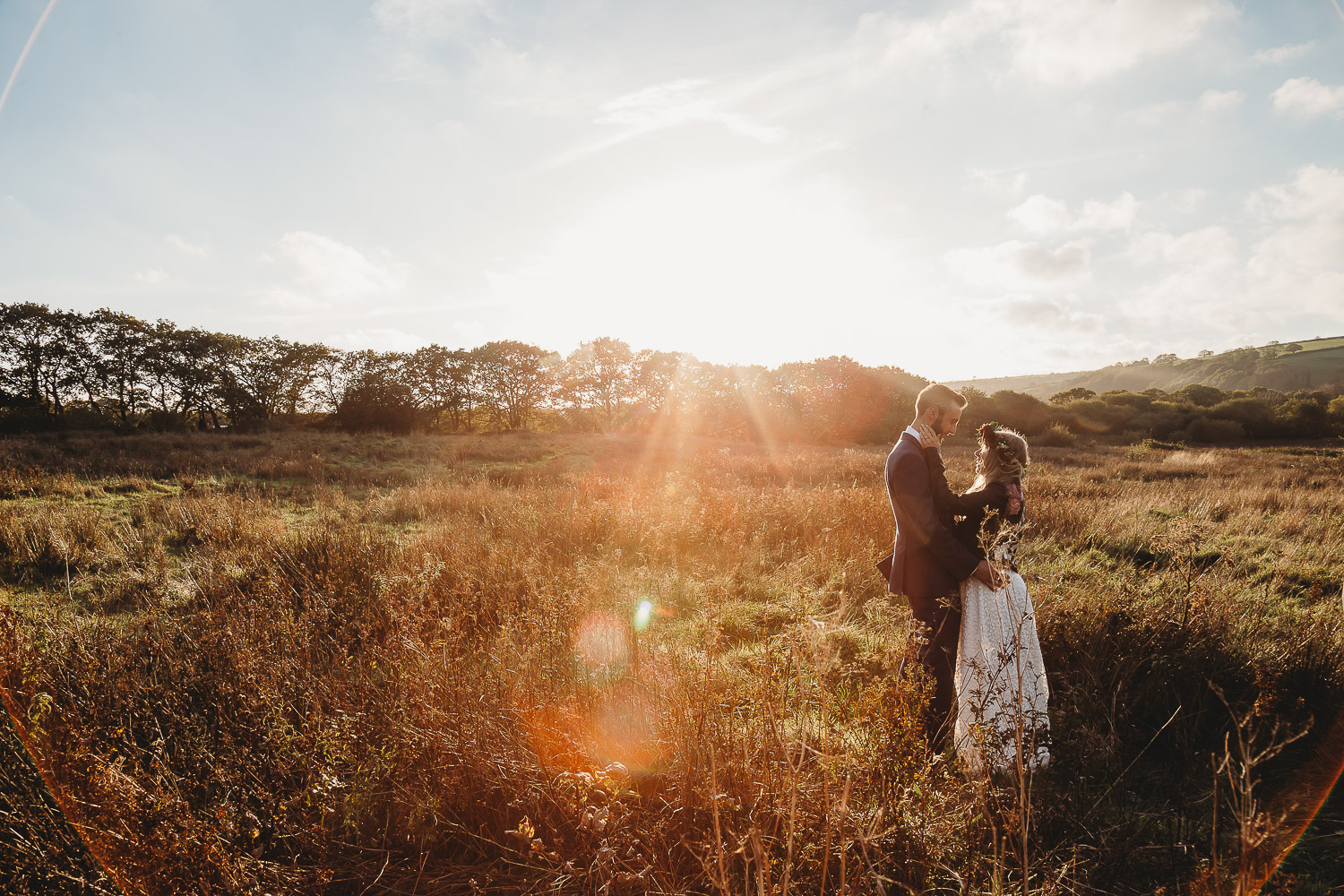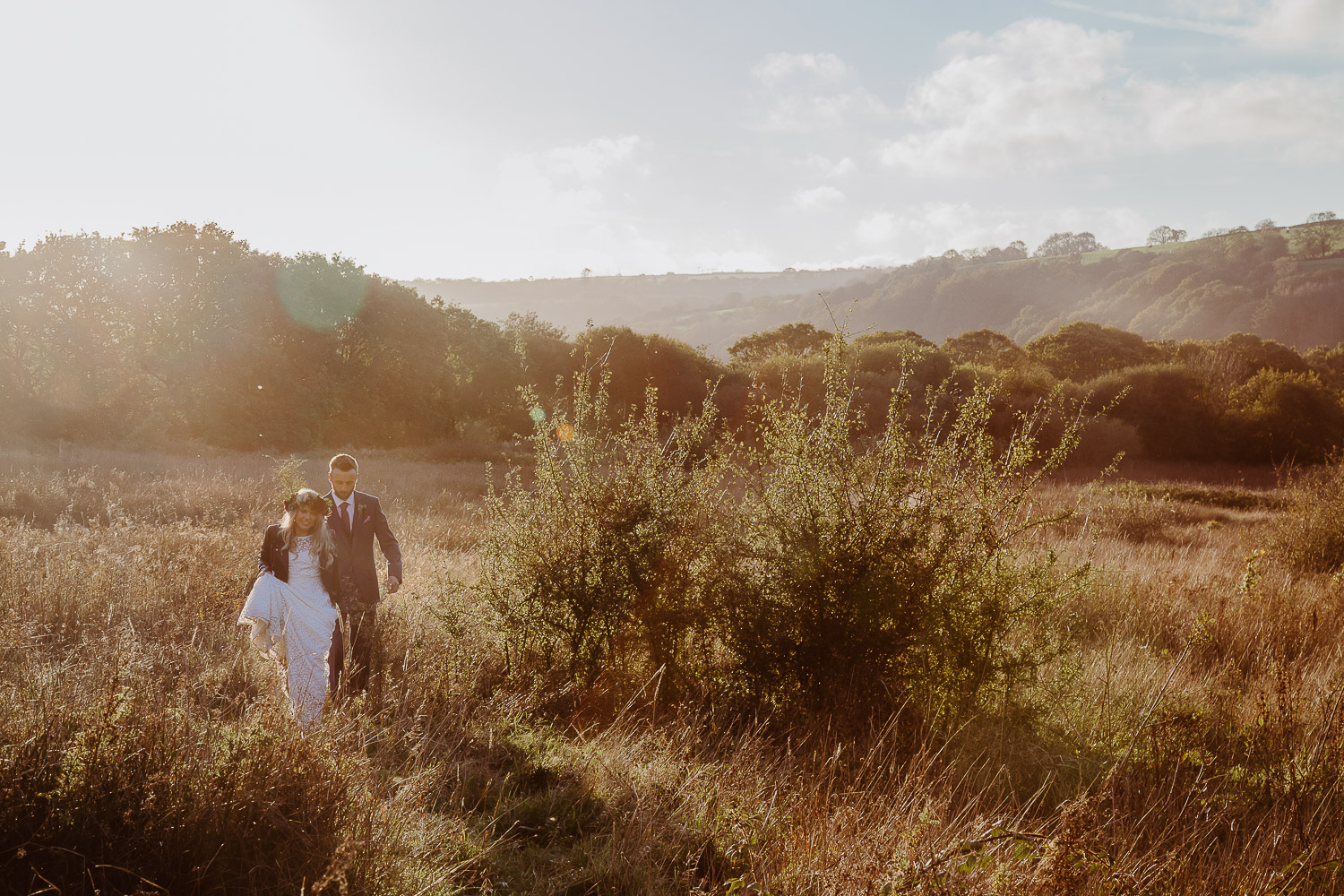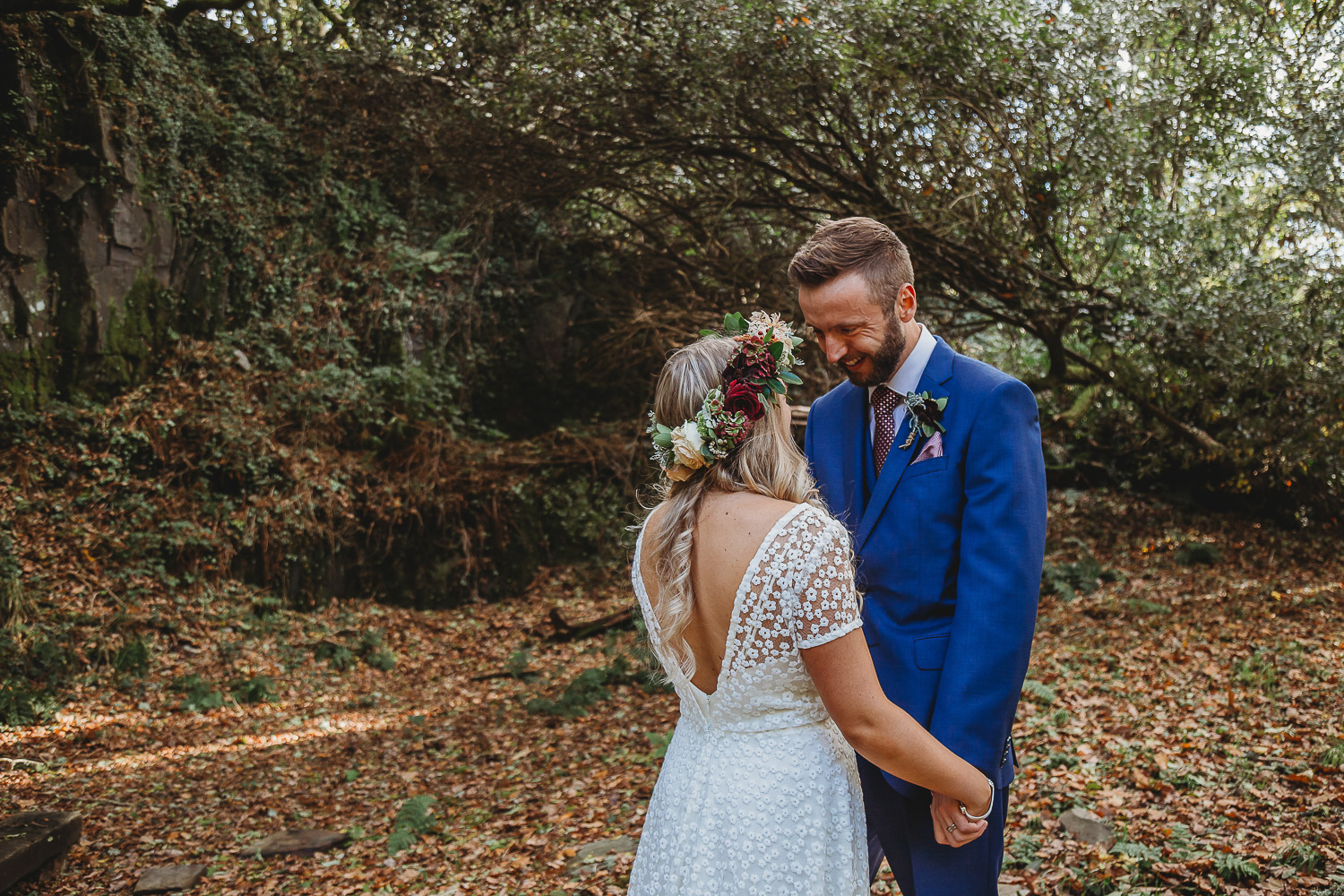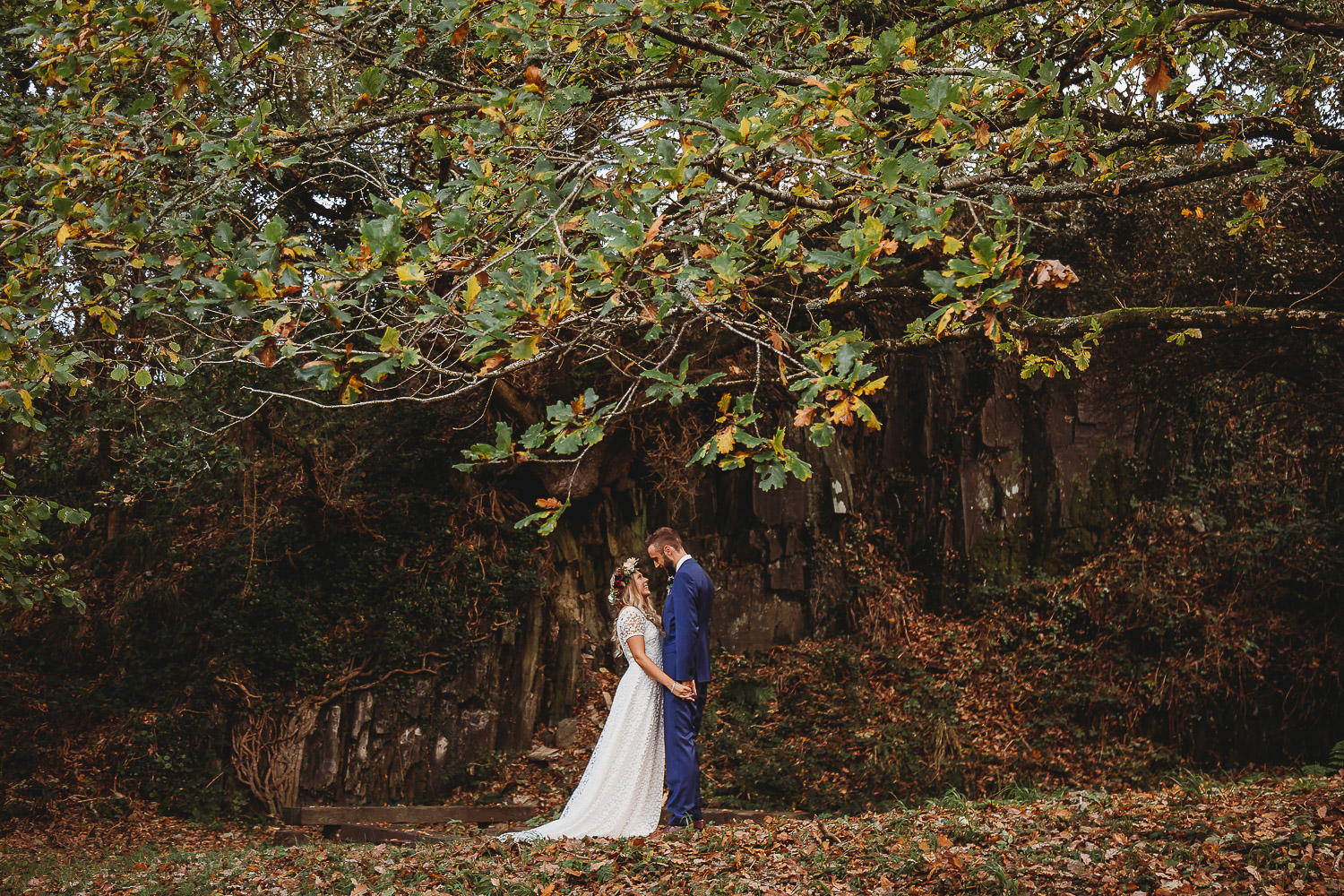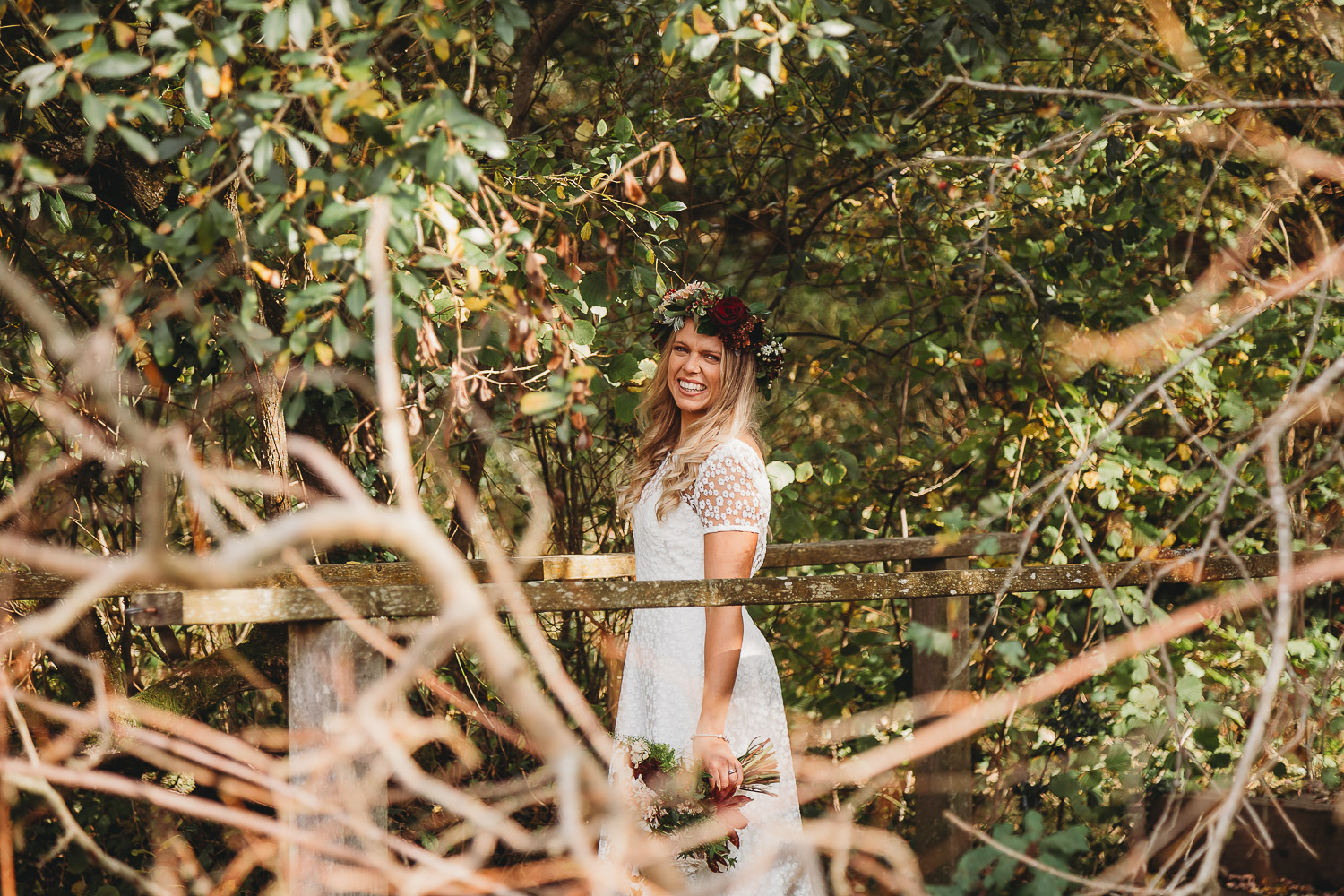 Their wedding highlights film is jam packed full of smiles, dancing, gorgeous October light, hula hooping and a bride on a rope swing! Enjoy!
Getting married? We'd love for you to get in touch and tell us your plans!